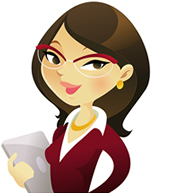 As the Canadian economy slowly recovers, it's interesting to see what housing prices have done across the country from October 2009 to October 2010:
Average MLS® Resale Price for Local Markets
Halifax:
-$235,465 in October 2009
-$248,678 in October 2010
Saint John:
-$178,632 in October 2009
-$165,032 in October 2010
Quebec:
-$219,440 in October 2009
-$246,918 in October 2010
Montreal:
-$285,100 in October 2009
-$309,638 in October 2010
Ottawa:
-$320,561 in October 2009
-$305,872 in October 2010
Toronto:
-$423,507 in October 2009
-$443,633 in October 2010
Hamilton/Burlington:
-$296,253 in October 2009
-$305,872 in October 2010
Winnipeg:
-$210,618 in October 2009
-$229,467 in October 2010
Saskatoon:
-$274,759 in October 2009
-$293,929 in October 2010
Calgary:
-$393,574 in October 2009
-$399,679 in October 2010
Edmonton:
-$351,768 in October 2009
-$317,096 in October 2010
Vancouver:
-$638,948 in October 2009
-$707,207 in October 2010
Victoria:
-$481,500 in October 2009
-$343,747 in October 2010
Source: Canadian Real Estate Association
Lease-To-Own
Have lenders ever told you that you don't qualify for financing even when you knew you could easily afford the mortgage payments?
This is a common occurrence for many Canadians as our conservative lenders give credence to a person's credit over and above their income. In the Canadian lender market, credit is King no matter what one thinks they can afford.
Of course, you can still buy property with a zero down payment as long as you have really strong credit. (Please contact me for more details about how you can do this). Once again, credit is King.
So how can you buy property if your income is good but your credit is challenged and you don't have a down payment?
Leasing-To-Own is one potential solution that David Sandbrand's company – Lease To Own Calgary — specializes in. (www.LeaseToOwnCalgary.com)
Here's how it works, in David's words:
"Lease-To-Own (also called Rent-To Own, or a Lease Purchase) is a stepping stone program to home ownership for people that can afford a mortgage payment, but cannot yet qualify for their own mortgage.
The general idea is this:
• At Lease To Own Calgary, we work with you to find the right home either from our current selection of properties or in the existing market.
• You then move in to this property initially as a renter, although we treat you as a home owner
• While you are renting, we work together with Anat Stapleton (your Mortgage Broker) to help you to build your down payment and correct any credit issues that may have been preventing you from qualifying for your own mortgage (this could take anywhere from 6 months to 2 years).
• After we've helped you to resolve any down payment or credit issues, we arrange for you to buy the home.
At Lease To Own Calgary, we take a very hands-on, personal approach to getting you qualified. In order to do this, we work with an extraordinary Mortgage Broker (Anat Stapleton) to coach you through a credit repair program, and we build our entire system around your success. We leave nothing to chance. In fact, we only accept you into the program because we know that with our assistance, we can turn you into a proud home owner.
Our clients have many great things to say about our program. The top two benefits that they share so appreciatively with me are that they are treated like a home owner right from the beginning, and that they move straight into their home today – even if their credit or savings are not yet strong enough to qualify.
Another great benefit is that our program locks in and guarantees the purchase price of the home so that there are no nasty surprises if property values increase. In fact, our system is designed so that our clients reap the benefits from any increase in the property value, not us".
David Sandbrand is an experienced Lease-To-Own specialist with Lease To Own Calgary (www.LeaseToOwnCalgary.com).
Lease To Own Calgary is Southern Alberta's premier source of Lease to Own/Rent to Own properties, and is proud to be accredited by the Better Business Bureau (BBB).
News You Need To Know:
The High and Low Points in Canada's Slowing Recovery
http://www.theglobeandmail.com/report-on-business/top-business-stories/the-high-and-low-points-in-canadas-slowing-recovery/article1818561/
Small Marketing Changes with a Big Impact:
http://www.entrepreneur.com/article/217565
Calgary Resale Market Expects Price Growth http://www.calgaryherald.com/business/real-estate/Calgary+resale+housing+market+expecting+price+growth/3888619/story.html